Tank Trays
All indoor oil tanks should have a tank tray underneath the tank to provide secondary containment in the event of an oil leak. This is especially true for older tanks, tanks resting on dirt floors or tanks in basements with sump pumps.
Tank trays cost only $129 each, but can prevent many thousands of dollars in personal and environmental damage.
You can order an easy-to-install tank tray from Standard Oil, and it will be delivered directly to your home for self-install, or call our service department to schedule a technician to inspect your tank and fittings, and install the tray for you.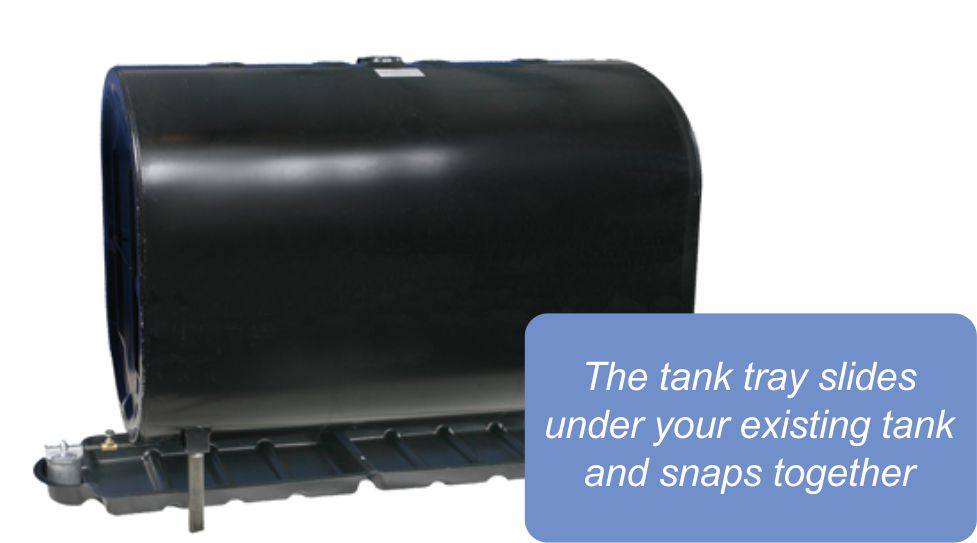 Reminder: Any aboveground, exterior oil tanks should also be enrolled in our anti-gel additive program to prevent oil from gelling in extremely cold weather.