Air Conditioning Equipment Expertly Installed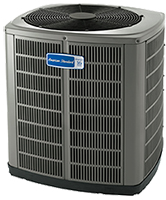 Standard Oil offers professional installation of high-efficiency cooling equipment from major manufacturers including American Standard and Rheem. Our A/C technicians have installed thousands of central air conditioning systems in homes and businesses throughout Connecticut.
You have questions...
What is the best central air conditioning system for my home?
What is the most efficient A/C for my home?
How often should I service my central air?
How much will I save if I upgrade to a more efficient system?
... Standard has the answers.
All of our air conditioning installation technicians have years of experience and they attend both in-house and off-site manufacturer training to stay on the cutting edge of cooling technology. Contact us today to learn more.